Youth Vacancy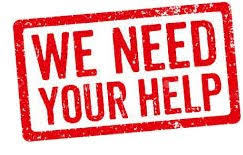 Youth Voice
It's really important to us that we create ways for our younger members to  get involved and have their voices heard, and in doing so shape the future direction of the Club.
We are a membership organisation and the majority of our activities are for those 18years and under …please help us be more representative and inclusive by encouraging our youngest generations to get involved!
This is open to anyone under the age of 21.
Arbroath Ski Club is a progressive Club who are passionate about developing skiers and our community.
We are organised and run by our membership; we do this through our voluntary committee.
Meetings are held online (Zoom) for 1.5hours (1930 – 2100); there are approximately seven meetings each year.
Contact our Chair Mo Douglas at info@arbroathskiclub.co.uk for more info