Time to get involved & make a difference?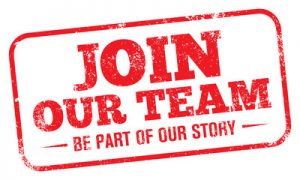 Arbroath Ski Club is a progressive Club who are passionate not only about developing skiers but also developing people and our community.
We are organised and run by our membership; we do this through our voluntary committee.
Meetings are held online (Zoom) for 1.5hours (1930 – 2100); there are approximately seven meetings each year.
We are reaching out because we have four great opportunities for our members to get involved.
Treasurer
95% of all income and expenditure is taken electronically via the website with PayPal process the payments.    What we do is not complicated, if you are familiar with spreadsheets and basic accounting principles being our Club treasurer will be a doddle!
Events
This is a new role for the Club as we have committed to delivering a wide range of events on and off snow.  As a team we will collectively plan and organise the events but we are looking for a member who enjoys coordinating activities to bring the program together.
Social Media & Digital
The Club website and Facebook page are our primary means of communication not only to the membership but wider community.  We are looking for someone to embrace the opportunities provided by social media to better connect us with our local community and in doing so raise the Club's profile.
Youth Voice
It's really important to us that we create ways for our younger members to  get involved and have their voices heard, and in doing so shape the future direction of the Club.  We are a membership organisation and the majority of our activities are for those 18years and under …please help us be more representative and inclusive by encouraging our youngest generations to get involved!  This is open to anyone under the age of 21
Interested?
Contact Mo at info@arbroathskiclub.co.uk who will set up an informal chat.
Committee roles are confirmed annually at our AGM, which this year is on Wednesday 28th October, the first commitments for new appointments will be November 2020.