Giant Slalom Race at Glenshee – Saturday, 29 February 2020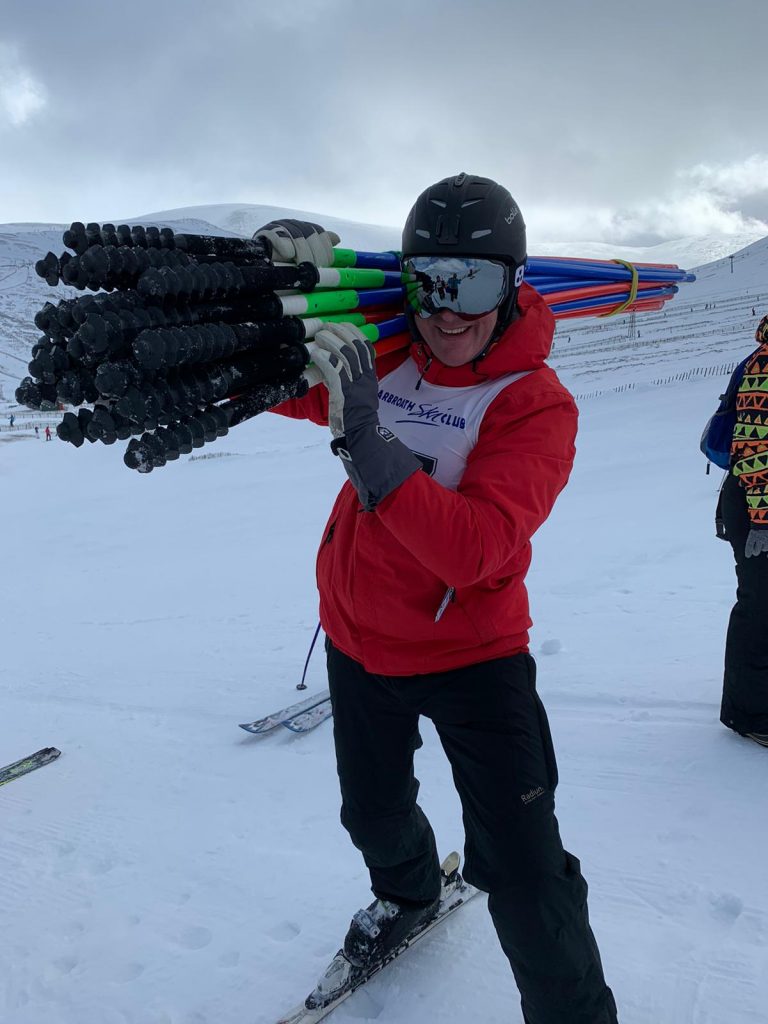 Thanks to all our members who joined us at Glenshee yesterday and well done to all who took part in our Giant Slalom race. A full listing of times and winners is below.
The race was held on the Cairnwell race piste (red run), conditions were excellent for racing, with firm to hard snow, and even the sun managed to make an appearance for most of the race.
A big thanks to Darren Morgan and his team at Gulabin Lodge for securing the piste and helping us organise the day. Thanks also to those members who helped set and take down the course.
Let's hope we don't have to wait for another leap year to hold the race on snow again!
Race Results – Arbroath Ski Club – Giant Slalom Race – Glenshee – 29.02.2020