15th December Festivities!
On Sunday, 15th December 2019 we have arranged a day of activities at RM Condor for members.
We will be running a coached Freestyle session and "2-for-1 lessons" for all abilities in the morning and our annual Christmas Fun race in the afternoon which is always a hoot!  Places are limited so please book early to avoid disappointment.
In order to keep costs down for using the slope we have agreed with RM Condor that Club members will clean the slope between 11.30pm and 12.30pm. This has been an annual commitment, as a lot of moss has started to build up on the slope which will continue to spread if we don't do something about it. Unfortunately this means a bit of elbow grease but, after the success of last year's slope clean, we know many hands make light work..!
The day will run as follows;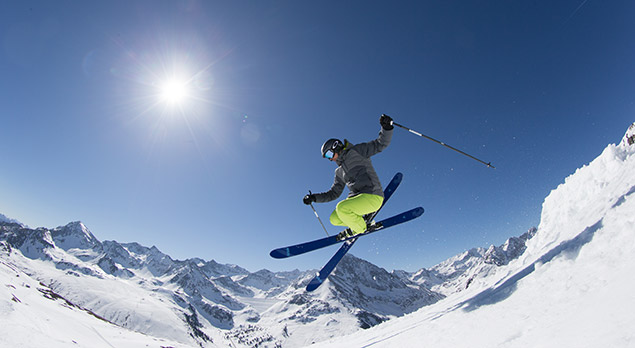 0900 to 1130: Freestyle Session
We are excited to have secured the services of two very experienced coaches for the Freestyle session. The session will be delivered by former Scottish Team racer Louise Hastie (members may remember her as Louise Kochalski), while the Freestyle session will be delivered by the exceptionally experienced Zoe Aitken.  Cost for the 2.5 hours session will be £9.40 (plus PayPal booking fee).
0930 – 1130: Coached Lessons 
2-4-1 Lessons will cost £9.40 (plus PayPal booking fee) for the two hours so members are getting two hours coached skiing for the price of one. To book please follow the links to the booking page.
11.30 – 12.30:  Slope Clean
All members from both Angus and Arbroath Ski Club are encouraged to attend.
12.30 – 13.30:  Lunch at the Pavilion
Soup, mince pies, mulled wine, hot chocolate, shortie and much more!
14.00 – 16.00: Christmas Fun Race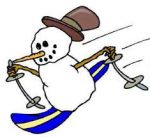 This is a fun event involving both Angus and Arbroath Ski Clubs. There will be slope activities for all members and abilities.  If you do not wish to take part in activities that's ok too, we would just be delighted to have you along.
Please let us know if you are taking part or spectating when you complete the booking form.  We need everyone to book in whether skiing or not so we can make sure we have enough mulled wine, hot chocolate, mince pies and goodies for everyone.
The race is always great fun and one not to miss, fancy dress is encouraged ? .
The cost of Lunch and Christmas Fun Race is £5 (plus Paypal booking fee)
Please visit the lesson booking page to book into all the sessions.  If you require any further information please do not hesitate to get in touch via the contact us page or by emailing info@arbroathskiclub.co.uk.