10 Out of 10 for Arbroath Ski Club's Trainee Instructors
4 September 2018:  Arbroath Ski Club are delighted to announce that the first 10 trainees in the Club's ambitious Ski Academy programme have passed the initial stage of their BASI (British Association of Snowsport Instructors) Alpine Level 1 qualification.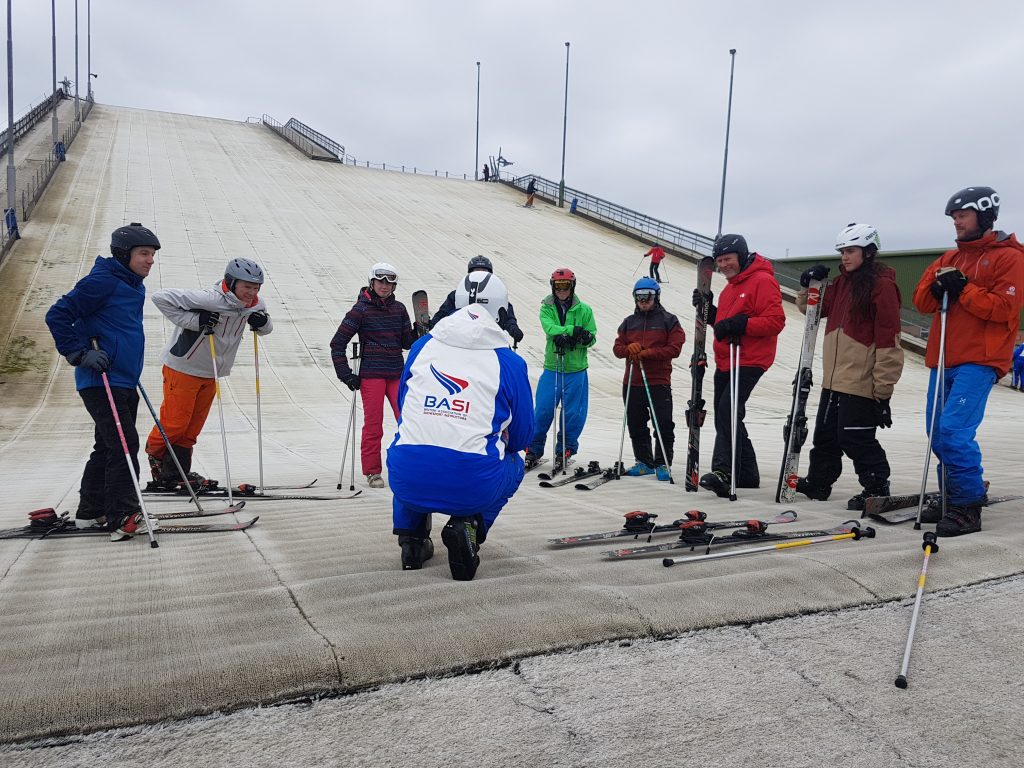 The 10 trainees have been put through their paces on the 5 day course, assessing both their technical skiing abilities and also their teaching skills.  Now they have completed this element of the qualification, they have to complete a 2 day outdoor emergency first aid qualification, an online child protection course and also 35 hours of shadowing other instructors before they are certified ski instructors themselves.
Last May, Arbroath Ski Club launched its Ski Academy programme and 22 local skiers or varying abilities were selected to the Ski Academy.  Arbroath Ski Club has committed to fund the cost of the BASI Level 1, approx. £700 per candidate therefore a significant financial undertaking for the Club, as well as providing the training opportunities they need to complete their qualification.  Delivering ski lessons forms the core of the Clubs activities, and the Club has identified the need to increase it's pool of volunteer instructors to allow it to continue to deliver both the existing sessions, as well as expand sessions in the future.  The Club currently delivers lessons to over 100 individuals each week.
Maggie Lawrie, Chair of Arbroath Ski Club commented "Firstly, I want to say a massive well done to the first batch of our Ski Academy trainees who have completed the most difficult part of their instructor qualification.  They have put in huge amount of effort, especially over the 5 days of the course, which has paid off.  We are delighted all 10 have passed this initial stage.
"I would also like to say a big thank you to everyone who has supported the programme and helped drive it forwards.  This goes to all the instructors and Club members who have supported the trainees throughout their training, to the guest coaches who have helped deliver specialist sessions over the past 12 months, the friends and family members who have supported our fundraising efforts and also to the funders (including Angus Council, William Coull Anderson Trust and Aviva) who have helped provide financial support to the programme, without which Arbroath Ski Club would not be able to deliver this programme.
"The trainees have a bit of work to do before we they are qualified to teach but the first hurdle has been crossed and we look forward to watching them grow over the next few months.  I am also excited to see the trainees on the year two programme in action.  They too have a lot of potential and I hope they share our excitement in seeing their friends complete the first part of the instructor pathway."
For more information about the Arbroath Ski Club or the Ski Academy programme visit www.arbroathskiclub.co.uk.